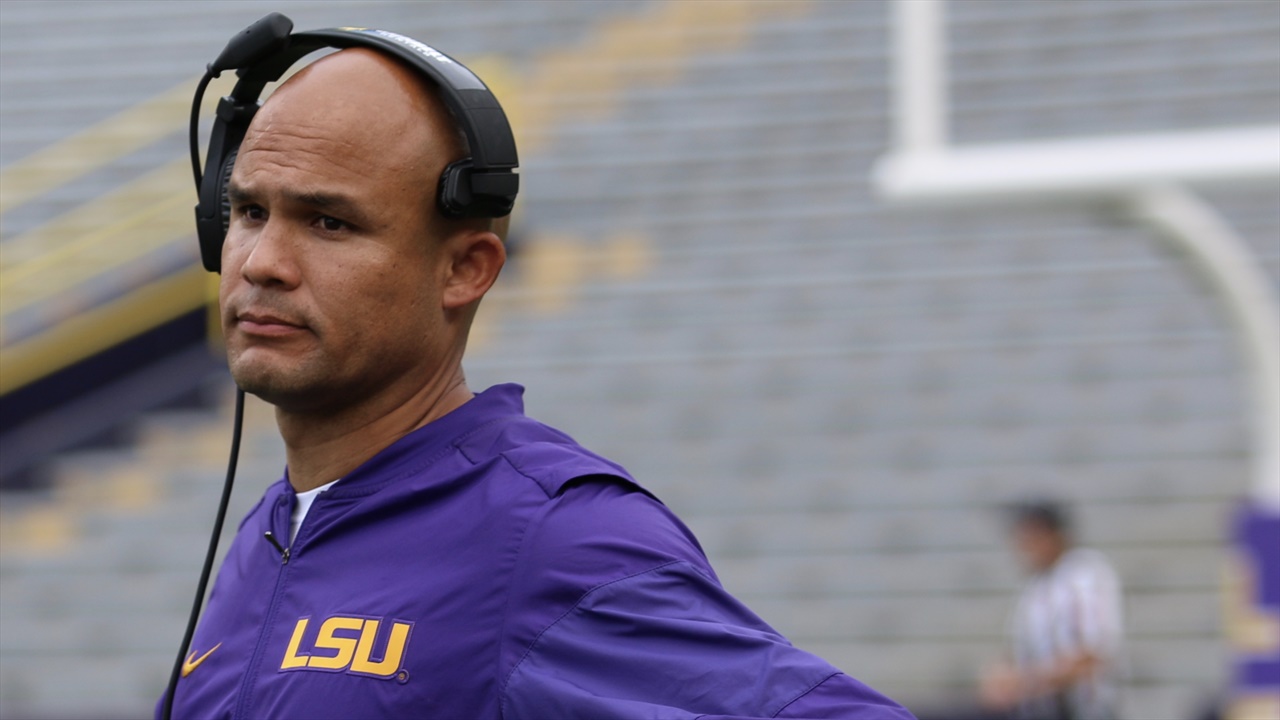 Photo by Mike Scarborough, TigerBait.com
LSU Football
Aranda tops USA Today pay survey, Moffitt sixth of strength coaches
---
We would love to have you as a premium member of TigerBait. Subscribe now and enjoy all of the benefits of a subscription. Click here to join
USA Today released it's survey of salaries of assistant football and strength coaches Wednesday. As expected, LSU football program employees do very well.
LSU defensive coordinator Dave Aranda is the top paid assistant in the nation at $2.5 million dollars. He is paid 300 thousand dollars more than Clemson defensive coordinator Brent Venables who's second in the nation.
Other LSU assistants listed and their salary ranking are...
42. Steve Ensminger, LSU offensive coordinator, $800,000
85. Tommie Robinson, LSU running backs coach, $600,000
150. James Cregg, LSU offensive line coach, $485,000
164. Jerry Sullivan, LSU passing game coordinator, $460,000
205. Corey Raymond, LSU cornerbacks coach, $410,000
245. Greg McMahon, LSU special teams coach, $385,000
247. Bill Busch, LSU safeties coach, $385,000
489. Mickey Joseph, LSU wide receivers coach, $235,000
529. Dennis Johnson, LSU defensive line coach, $210,000
For the complete national listing CLICK HERE
USA TODAY also released their survey of collegiate strength coaches and Tommy Moffitt of LSU is sixth nationally in salary at $425,000. Tops in the nation is Chris Doyle at Iowa at $725,000.
For the complete national listing of strength coach salaries CLICK HERE

LSU Tigers Nike 2019 Fiesta Bowl Bound Verbiage Long Sleeve T-Shirt - Black
from:
Fanatics
Never miss the latest news from TigerBait.com!
Join our free email list