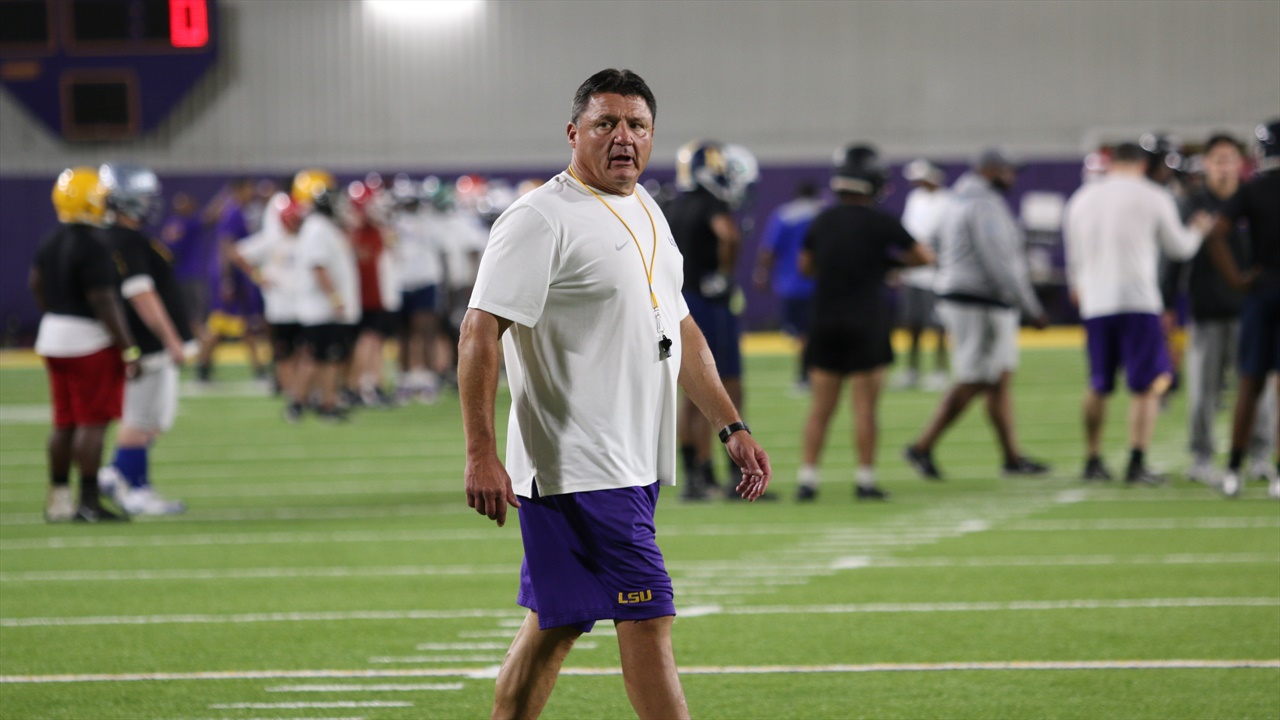 Photo by Mike Scarborough, TigerBait.com
LSU Football
Donte Starks dismissed from LSU football team
---
BATON ROUGE – Linebacker Donte Starks has been dismissed from the LSU football team for violation of team rules, head coach Ed Orgeron announced on Friday.
Starks saw action in three games in 2019 as a true freshman for the Tigers.
Starks was a part of LSU's class of 2019 out of John Ehret High School in Marrero. He was a consensus four-star prospect.
In February, he was suspended from the LSU football team after being arrested for possessing an illegal firearm and trying to elude Jefferson Parish narcotics detectives. There were no drugs found on Starks when detained according to news reports.
ONLY 1 LEFT!! Ed Orgeron LSU Tigers Fanatics Authentic Autographed Schutt White Authentic Helmet with Multiple Inscriptions - Limited Edition of 19
Never miss the latest news from TigerBait.com!
Join our free email list