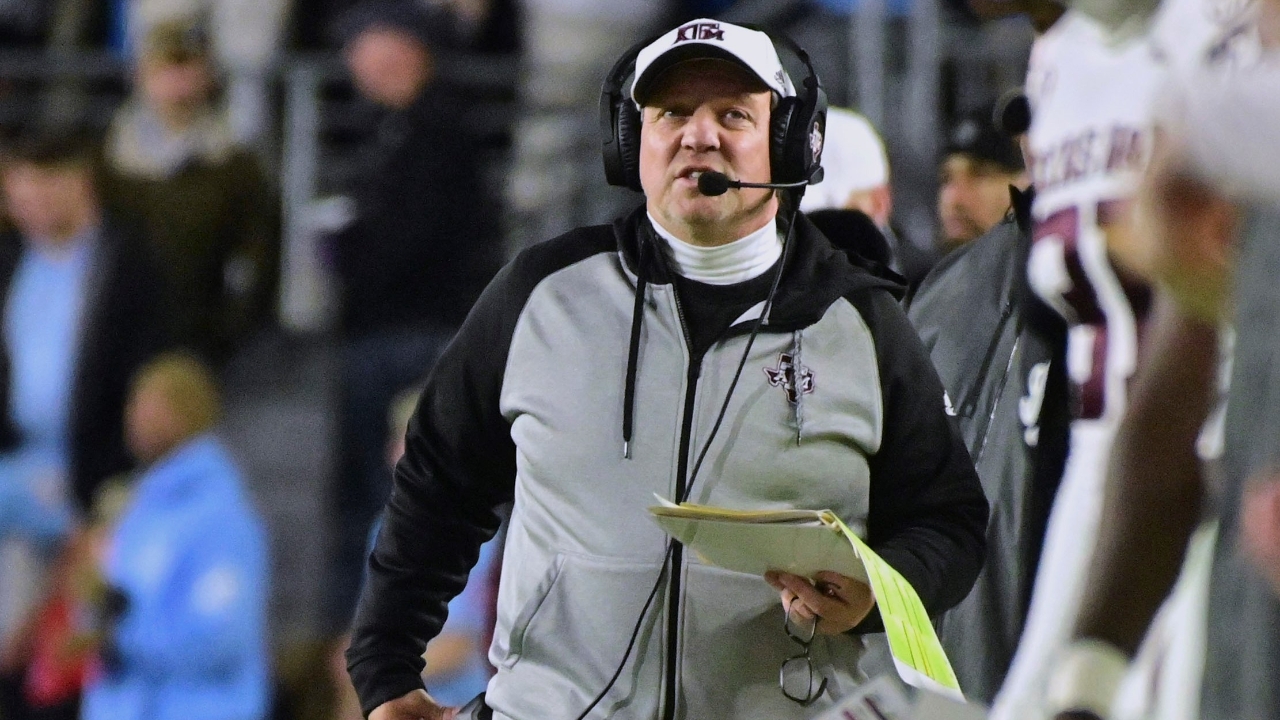 Photo by Matt Bush-USA TODAY Sports
LSU Football
Jimbo Fisher on LSU opening, 'I ain't going nowhere...'
---
Texas A&M head football coach Jimbo Fisher defiantly answered the question for a second time on whether he might leave his current job for LSU.
"I've told everybody I'm staying here and I've told everybody I plan on being the coach at A&M. And everybody thinks all coaches lie," Fisher said. "We're going to recruit an unbelievable class this year, OK? So I'm either the dumbest human on God's earth who's going to recruit all these guys to A&M so I can go [to LSU] and go play against them. If I did that, you ought to say, 'That's the dumbest human being and I don't want him to be my coach.' OK?"
HOTTEST SELLER -- LSU Tigers Colosseum OHT Military Appreciation Digi Camo Quarter-Zip Jacket - Charcoal*
*Affiliate link
Never miss the latest news from TigerBait.com!
Join our free email list