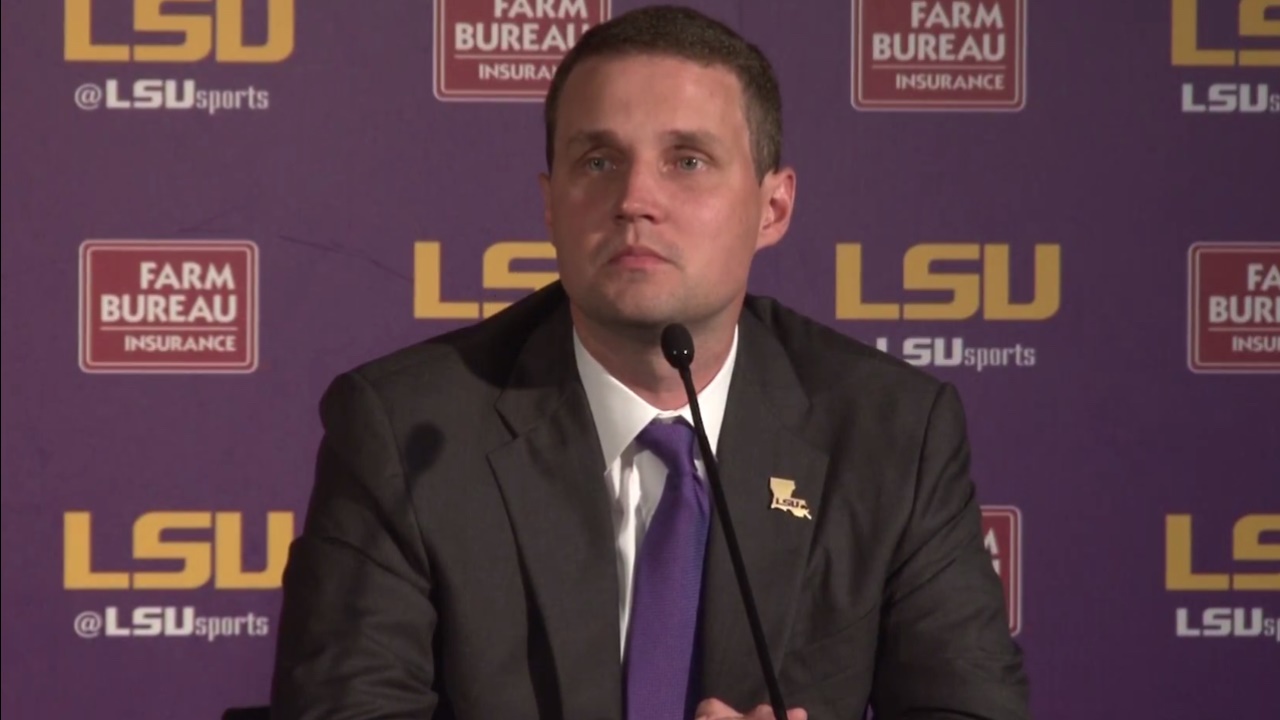 LSU Basketball
Wayde Sims death "Worst nightmare as a coach", Will Wade
---
LSU was scheduled to have its first official practice for the upcoming season Friday afternoon.
The day was going to begin with a workout at 6:30 a.m. However, that workout never happened.
At that time, Tigers coach Will Wade informed the team that junior forward Wayde Sims had been shot and killed a few hours earlier.
Apparently, Sims was gunned down during a fight near Southern's campus early Friday morning. No one from LSU gave any details of the shooting at a press conference held mid-morning Friday.
"This is the worst nightmare as a coach," Wade said. "Early this morning, I got the call you never want to get as a head coach. It is what you worry about all the time. There are problems everywhere today. You try to educate your guys to stay away from certain situations.
"Obviously, this is a tough day. We want to remember Wayde and how great a person he was. Wayde was an unbelievable person. He continued to grow. Everybody liked Wayde. They loved his personality."
Sims was beginning his third season in the LSU program. Sims, who played his high school basketball on the LSU campus at University, was signed by former Tigers coach Johnny Jones. In his freshman season, Sims averaged seven points and four rebounds while playing 19 minutes per game.
A season ago with Wade the LSU coach, Sims averaged six points and three rebounds while playing 17 minutes per game. Sims was projected to log minutes as a backup wing in 2018-19.
"Wayde embraced us and we embraced him," Wade said. "He had a way about him. He was the team prankster, the team jokester. He was always bopping around. He would do anything for anybody on our team. He was one of the few guys with a car, so he would drive everybody around – like to Walmart."
LSU Director of Athletics Joe Alleva has been in college administration since the 1970s. Alleva admitted that this incident had a huge impact upon him.
"I have been in (college athletics administration) for over 40 years," Alleva said. "This is the saddest day of my career. Athletics has ups and downs. There are no lower downs than what happened last night. It is an absolute tragedy when a life gets cut off so short. It is so senseless that it has to come to this."
Sims' father Wayne also played basketball at LSU. He participated in 117 games under former coach Dale Brown from 1988-1991. Sims averaged ten points and five rebounds per game in his career.
"There was no other option for Wayde other than LSU," Wade said. "His father played here and he grew up here. Wayde had a tiger tattooed on his arm and he had 225 (Baton Rouge area code) on his arm."
Basketball will take a backseat right now, as one would expect. LSU had counselors at the meeting with the team Friday morning.
"We are doing everything we can for Wayde's family and our team," Alleva said. "We are providing counseling. I told the team that this is a day they will never forget. The LSU family will bond together. We will deal with it the best we can as we move forward."
Wade indicated that the players will be given the proper amount of time to deal with their teammate's death.
"We started the grieving process with our players this morning," Wade said. "It is going to be a process. We are not worrying about basketball right now. There are a lot bigger issues than basketball.
"Everybody grieves differently. All we can do is be there for Wayde's family and for our players. We just have to take it a minute at a time, an hour at a time, a day at a time."
Never miss the latest news from TigerBait.com!
Join our free email list