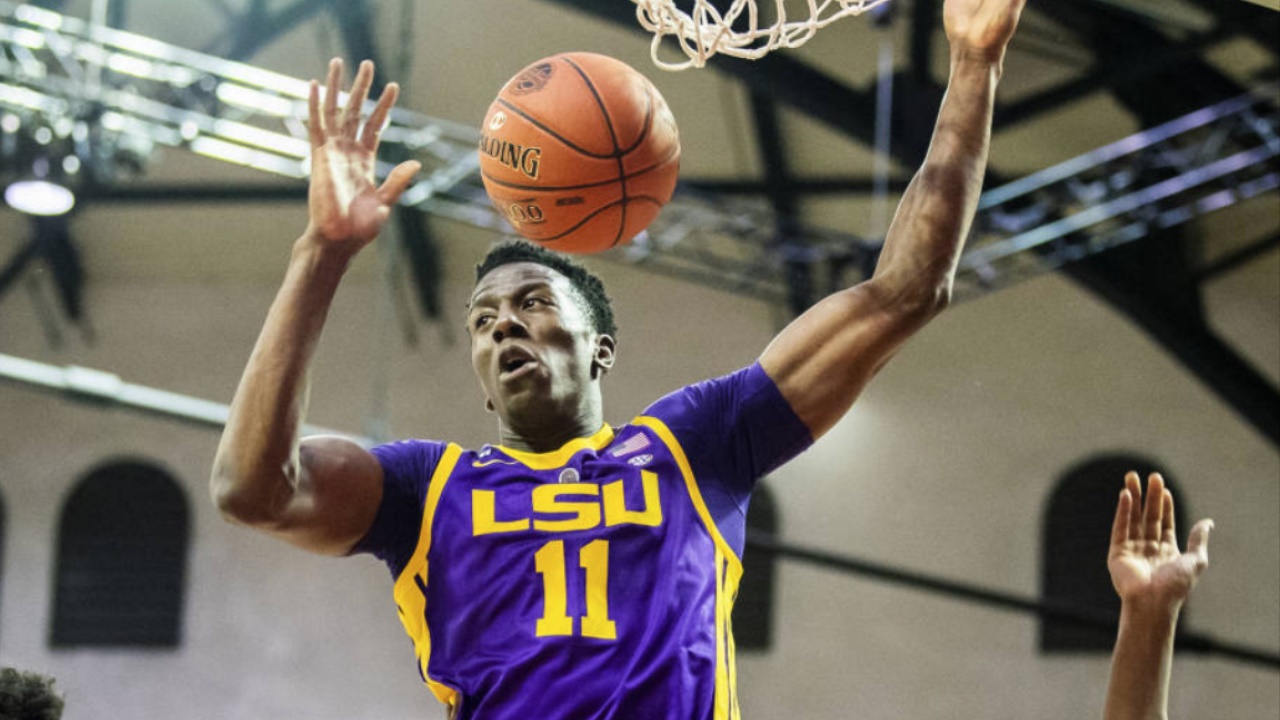 Photo by Gus Stark, LSU
LSU Basketball
LSU has been working on itself
---
If you aren't already a premium member of TigerBait, it's time to give us a try. Subscribe now and enjoy all of the benefits of a subscription. Click here to join
LSU's pre-Southeastern Conference schedule has been a little bit out of the ordinary.
The Tigers played seven games in a 20-day span during November. LSU won its four home games and lost two of three games at the AdvoCare Invitational in Orlando.
With fall semester exams ending Saturday, the Tigers will return to the floor one day later when they play host to Incarnate Word at the PMAC (1 p.m. Central/SEC Network). LSU will have played just one game in 13 days before taking on the Cardinals from the Southland Conference on Sunday.
Tigers coach Will Wade felt his team needed a break from games.
"This has been the first time since the preseason we've been able to get back and work on ourselves," Wade said. "We had games every two or three days leading up until this point. We have been working on other teams.
"For the first time, we've been able to focus on ourselves. We have been studying our tendencies. We can try to change what we're doing. We can fit our scheme better around our personnel and put our guys in a little better position."
In LSU's game against Grambling last weekend, Wade adjusted his starting lineup. There were two new post players with Darius Days and Kavell Bigby-Williams replacing Emmitt Williams and Naz Reid. In addition, wing Marlon Taylor received more playing time.
All three players delivered in the Tigers' 21-point victory against Grambling. The three players combined for 31 points and shot 12-of-18 from the field. Days nearly recorded a double-double with 13 points and nine rebounds. Bigby-Williams and Taylor scored nine points. Bigby-Williams blocked nine shots.
Reid has been in an offensive slump as his scoring average has dipped to 11.6 points. Reid has scored at least ten points just once in the last six games. Wade is not worried about his 6-foot-10 freshman post player.
"Naz's effort is there," Wade said. "He leads our team in charges taken. I told him that he's doing all the little things to help us win on the other end (defense). He just needs to keep focusing on this stuff. The offense will come.
"This is a great time of growth for Naz. In the past if he had a bad game, he could just show back up and everything would work out because they were so much better than everyone else. But, Naz is coming. He will be a problem for teams by the team we start conference."
Wade is concerned about his team's approach to rebounding. The Tigers failed to upset Florida State due to their poor work on the defensive backboard.
"We are trying to build a hit-first mentality on rebounding," Wade said. "We got to have ball-getters. In high school, it was good enough for them to just block their guy out. In college, you've got to block your guy out and go get the ball."
LSU's turnover numbers have been too high for Wade in some games. The Tigers turned the ball over a season-high 19 times against Grambling.
"A lot of our turnovers are because we are trying to do crazy things," Wade said. "I tell the players all the time that they are swinging for home runs. They just need to put the ball in play – make the simple play."
LSU has five games remaining before its SEC schedule begins Jan. 8 against Alabama. Three of those five games will occur in a six-day stretch beginning Sunday against Incarnate Word. The Tigers will play at undefeated Houston on Wednesday and will meet St. Mary's in Las Vegas next Saturday.
Wade has the desire to see a team which can grind out victories.
"We need to be tougher," Wade said. "We have to get tougher, grittier and grimier. We must be able to dig out some wins down the stretch of games. We must be able to dig out some wins when everything doesn't go our way and the game isn't played exactly how we want it to be played."

LSU TigersBranded 2019 Fiesta Bowl Bound Cover Long Sleeve T-Shirt - Heather Gray
from: Fanatics
Never miss the latest news from TigerBait.com!
Join our free email list