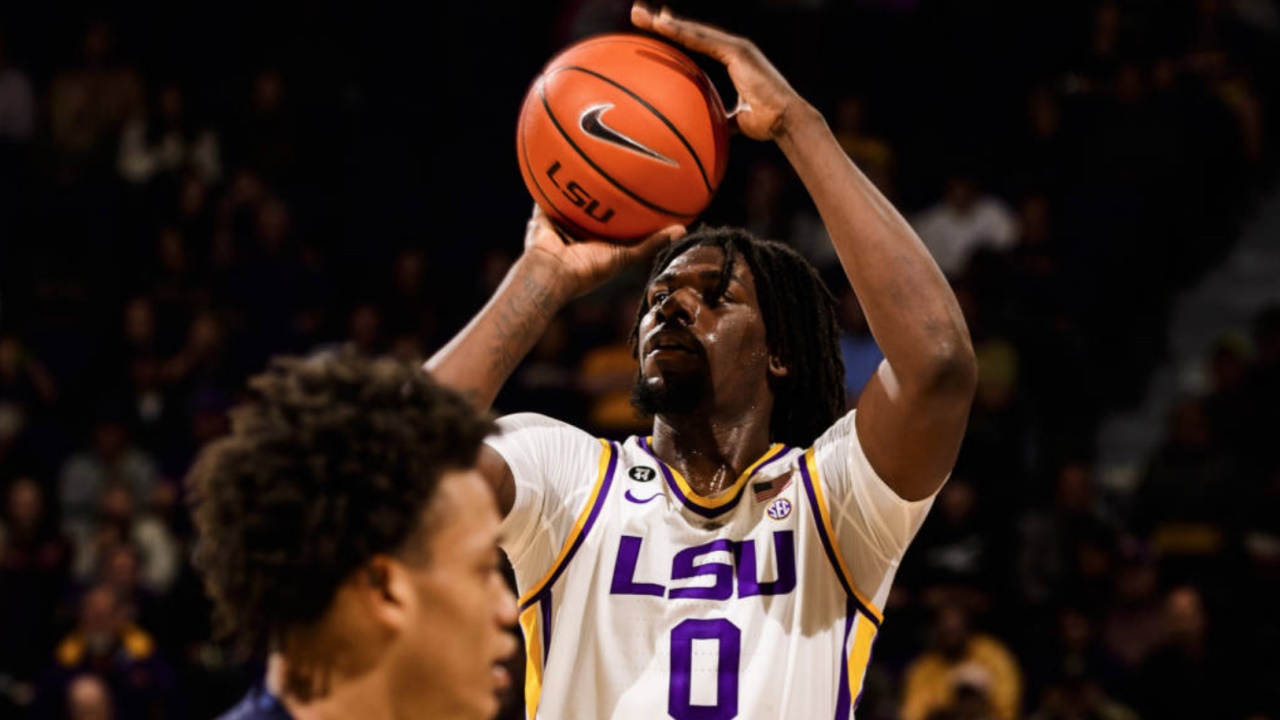 Photo by Chris Parent, LSU
LSU Basketball
LSU coasts past Incarnate Word 91-50
---
If you aren't already a premium member of TigerBait, it's time to give us a try. Subscribe now and enjoy all of the benefits of a subscription. Click here to join
Freshmen Naz Reid and Ja'vonte Smart both scored 16 points as LSU defeated Incarnate Word 91-50 in a non-conference game Sunday afternoon at the PMAC.
DECISIVE STRETCH OF THE GAME
The Tigers stumbled around for most of the first half with their lead only at six points with four minutes before halftime. LSU finished the half on an 18-2 run. Smart and Skylar Mays accounted for all but two of the 18 points. Mays scored seven points in a row to give the Tigers a 42-27 lead. After an Incarnate Word basket, Smart scored nine consecutive points. Walk-on Will Reese scored LSU's final two points of the first half. The Tigers held a 51-29 advantage at the break.
LSU PLAYER OF THE GAME
Reid snapped out of a six-game slump by scoring 16 points – his most since he had 29 points in the second game of the season against North Carolina-Greensboro. Reid had scored no more than eight points in five of the Tigers' previous six games. Reid, who was 8-for-29 from the field in the last three games, was 7-of-8 against Incarnate Word. He also matched his season-high in rebounds with seven. Reid registered season-highs in assists and steals with three.
KEY TEAM STATISTICS
Field goal shooting: LSU 56% (34-of-61), Incarnate Word 32% (15-of-47)
Three-point field goal shooting: LSU 39% (10-of-26), Incarnate Word 21% (3-of-14)
Free throw shooting: LSU 77% (13-of-17), Incarnate Word 74% (17-of-23)
Rebounds: LSU 43, Incarnate Word 20
Offensive rebounds: LSU 13, Incarnate Word 4
Assists: LSU 17, Incarnate Word 7
Blocked shots: LSU 6, Incarnate Word 0
Points in the paint: LSU 44, Incarnate Word 16
Bench points: LSU 28, Incarnate Word 7
INDIVIDUAL LEADERS
LSU
Naz Reid: 16 points, 7 rebounds
Ja'vonte Smart: 16 points, 5 assists
Kavell Bigby-Williams: 14 points, 10 rebounds
Skylar Mays: 13 points, 6 assists, 5 rebounds
Darius Days: 9 points, 8 rebounds
Marlon Taylor: 6 points, 7 rebounds
INCARNATE WORD
Christian Peevy: 16 points
Augustine Ene: 13 points
NOTES
LSU's starting lineup consisted of Reid and Days in the post, Smart and Mays on the wings and Tremont Waters at point guard. No starter played more than 26 minutes. Waters was on the floor for only 19 minutes. Neither Daryl Edwards nor Emmitt Williams was in uniform. Edwards has a leg injury, while Williams suffered a cut lip in practice Friday. . .For the third time this season, Smart scored 16 points in a game. He also had 16 points against Louisiana Tech and Florida State. Smart was 6-of-10 from the field. . .Bigby-Williams matched his career-high with 14 points. He was 6-of-9 from the field. Bigby-Williams grabbed a season-high 10 rebounds – one less than his career best while he was at Oregon. . .Mays had season-highs in assists with six and steals with four. He was 4-of-8 from the field, including 2-of-6 on 3-pointers. . .Days was 3-of-7 from the field. . .Waters had three turnovers in the first four minutes and was benched. He only played seven first-half minutes and did not start the second half. Waters finished with nine points, one assist and four turnovers. He was 3-of-5 from the field. . .Taylor played a season-high 33 minutes. He was on the court to start the second half instead of Waters. Taylor's seven rebounds were a season-high. He missed six of his eight field goal attempts. . .Walk-on Marshall Graves played a career-high 20 minutes. He made two 3-point shots. Reese played a season-high nine minutes and scored two points. . .The 41-point margin of victory was the largest for the Tigers since they beat North Florida 104-52 last season. . .The 50 points scored by Incarnate Word were the fewest allowed by LSU in four seasons. The Tigers beat College of Charleston 71-47 in the 2014-15 campaign. . .LSU extended its homecourt winning streak to 13 games – its longest in ten seasons. The Tigers won 17 straight games at the PMAC during the 2007-08 and 2008-09 seasons. . .LSU is 7-2 and Incarnate Word is 5-6. The Cardinals lost to their only other power conference opponent by 50 points – Texas Tech, 87-37. . .The paid attendance was 9,098. The actual crowd was a slightly more than 3,000.
FROM THE LOCKER ROOM
Coach Will Wade's comments: "We'll take it. We did a good job on the glass. We didn't give up any offensive rebounds in the first half. We're still turning the ball over too much. Overall, our defense was improved with contested shots. We kept them off the free throw line. I was really proud of Skylar and Ja'vonte. They carried us in the first half. We have a lot of room to improve. It was a good win coming out of exams. Sometimes, those games aren't the easiest ball games, but we handled our business."
NEXT
LSU will play at Houston in the Fertitta Center on Wednesday. Tipoff is scheduled for 8 p.m. Central. The Cougars (8-0) defeated Oklahoma State 63-53 in Stillwater on Saturday. The LSU-Houston game will be available on ESPN2.

LSU Tigers Colosseum Anchor Full-Zip Jacket - Charcoal
from:
Fanatics
Never miss the latest news from TigerBait.com!
Join our free email list