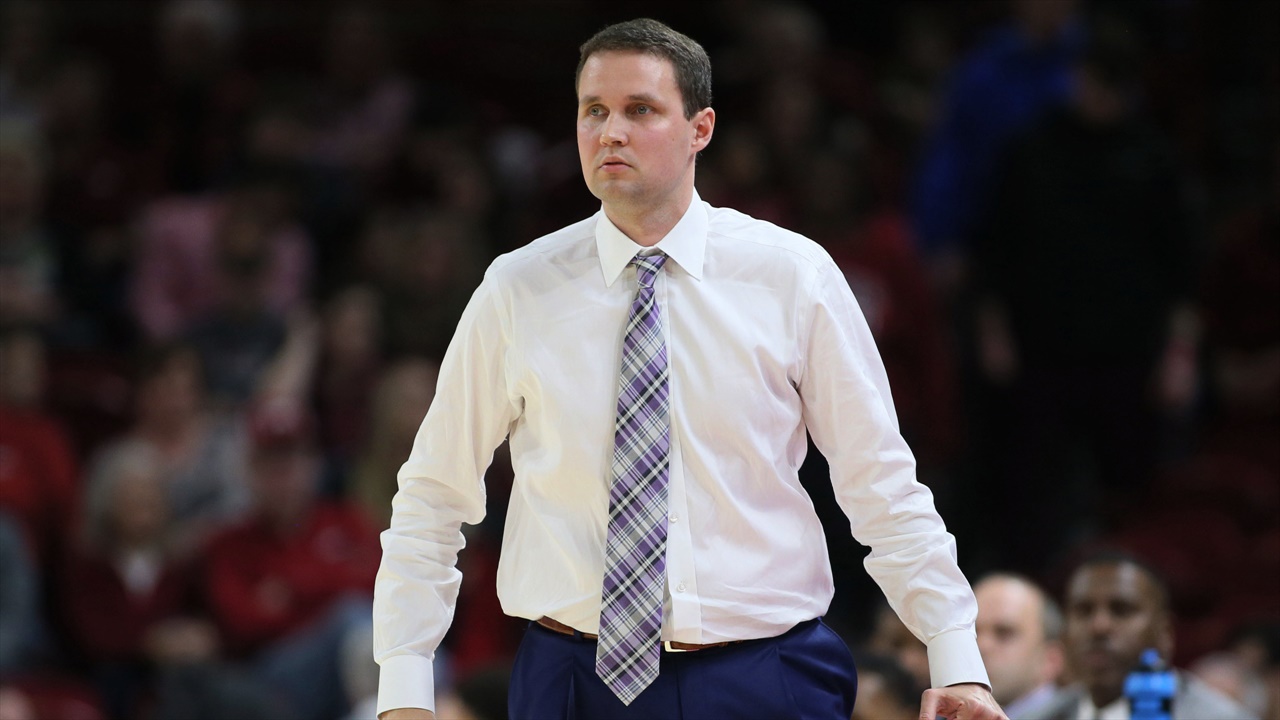 Photo by Nelson Chenault-USA TODAY Sports
LSU Basketball
Will Wade did not rewatch LSU comeback
---
If you aren't already a premium member of TigerBait, it's time to give us a try. Subscribe now and enjoy all of the benefits of a subscription. Click here to join
LSU has made some double-digit comebacks in the past 30 years, but none of them was on the line of what happened against Missouri in Columbia on Saturday.
Trailing by 14 points with slightly more than two minutes remaining in regulation, LSU went on a 15-1 run which sent the game into overtime. Then, LSU won the overtime period to escape with an 86-80 victory – its sixth straight to begin the Southeastern Conference schedule.
LSU coach Will Wade watched the tape of the victory, but not in its entirety. Wade told members of the media Monday that he quit reviewing the game at the three-minute mark of the fourth quarter.
"I didn't want to forget what happened in the first 37 minutes," Wade said. "I don't want to be behind by 14 points with two minutes to play. I don't want to keep pressing our luck. We've won two overtime games on the road. We have got to be better or it's going to turn on us."
Wade admitted that a lack of offense was the reason LSU fell behind by double digits in the second half at Missouri. LSU went a span of 11 minutes in the second half with just one field goal.
"Missouri had a great plan," Wade said. "They put a chest on you. We did not have enough paint touches. We missed some shots at the rim we usually make. We were a little bit off kilter. There were some self-inflicted wounds. Missouri played very desperate. They were very tough, very hungry."
Missouri entered the LSU game with one conference victory. LSU had its hands full with Missouri. Now, LSU takes on another one-win SEC team on the road Wednesday – Texas A&M. The Aggies are coming off their best outing of the season – a 65-53 victory against Kansas State in the SEC/Big XII Challenge.
"Texas A&M is coming off a huge win," Wade said. "They have had two good games in a row. The game before they had a 13-point lead at Florida before losing. I hope we learned our lessons from the last game."
Texas A&M has been beaten five times at home this season – with losses in the league to Arkansas, Auburn and Missouri. The Aggies' one SEC victory came at Alabama on a last-second basket. Wade knows that LSU, which is now No. 19 in the country, will get Texas A&M's best shot.
"LSU doesn't move the needle a whole lot for other teams' fans," Wade said. "People do not get overly excited when we come in. But, it does for a team which wants to make a statement. The number beside your name (rank) doesn't change who you are, especially when you play on the road.
"When you're ranked, a team which needs a marquis win or wants to turn its season around gets more pop when they play you. The one thing you have to do to win on the road is overwhelm the other team with your spirit. Outside of Ole Miss, we haven't been able to impose our will."
LSU has made a huge improvement in just two seasons. The Tigers won twice in 18 SEC games in 2017. Wade's first LSU team finished with an 8-10 conference record. Now, the Tigers are 6-0 in the SEC for only the third time in the past 50 seasons.
"Our program is getting there," Wade said. "We have a good way about us. I like where we are and I like where we're going. There is some toughness and some fire to us. I like the way we have pulled out some games."
LSU is losing a player as Daryl Edwards is going to transfer at the end of the season. Edwards is out for the year due to an injury. Edwards, who will receive a medical redshirt for this season, is on pace to graduate. He would then be immediately eligible as a graduate transfer.
Never miss the latest news from TigerBait.com!
Join our free email list