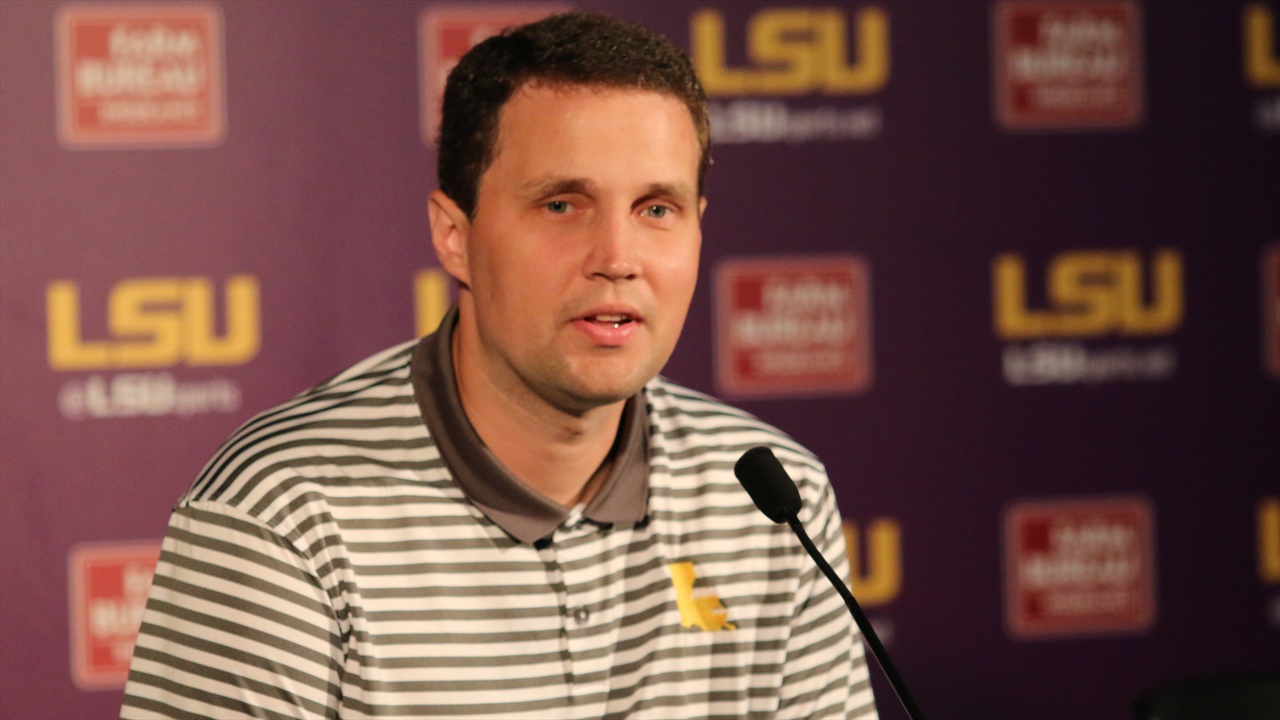 Photo by Mike Scarborough, TigerBait.com
LSU Basketball
LSU suspends Will Wade indefinitely
---
In a joint statement from LSU President and Chancellor F. King Alexander and athletics director Joe Alleva, LSU has announced that LSU head basketball coach Will Wade has been indefinitely suspended.
Assistant coach Tony Benford will serve as interim head coach.
The official statement from LSU.
"Recent media reports regarding Coach Will Wade are without question concerning to all of us. As such, we and university officials have taken deliberate and purposeful steps to fairly assess and adequately address this situation. As we have done since media reports first surfaced months ago, we are closely coordinating with the NCAA with every step. They have our full cooperation and we will continue to report to them all facts and information on this matter.
All of us at LSU share the obligation to protect the integrity of this institution, as such we have suspended Head Coach Will Wade indefinitely until such time as we can ensure full compliance with the NCAA, as well as institutional policies and standards. Assistant coach Tony Benford will assume the duties of interim head coach."
SEC Commissioner Greg Sankey on the suspension of LSU men's basketball coach Will Wade:
"I support the action of LSU in its suspension of head men's basketball coach Will Wade. The information in recent news reports is very disturbing, if true. Considering the existing circumstances, LSU has taken appropriate action today while the investigation continues. The SEC serves in an advisory role with our institutions in NCAA compliance issues and the Conference Office will continue to assist LSU as it moves forward in this matter."
Never miss the latest news from TigerBait.com!
Join our free email list